Quick View of Voopoo Drag 2 Platinum Kit
This beautiful looking Drag 2 has had only some small improvements from the last version. The frame as you can see is more of a gunmetal colour, touted as scratchproof and fade resistant.

The Voopoo Drag 2 Platinum Kit does a highly respectable top of 177w (a whole twenty more watts than the original!!!) on dual 18650s, but still retains a lighter weight and the quality GENE chip for ultra quick firing. Plus, the whole mod is secured with a V0 class bridge, which provides sealing against dust and liquid sneaking into your mods internals! Along with the classic Drag toughness, this is an excellent mod for everyday work.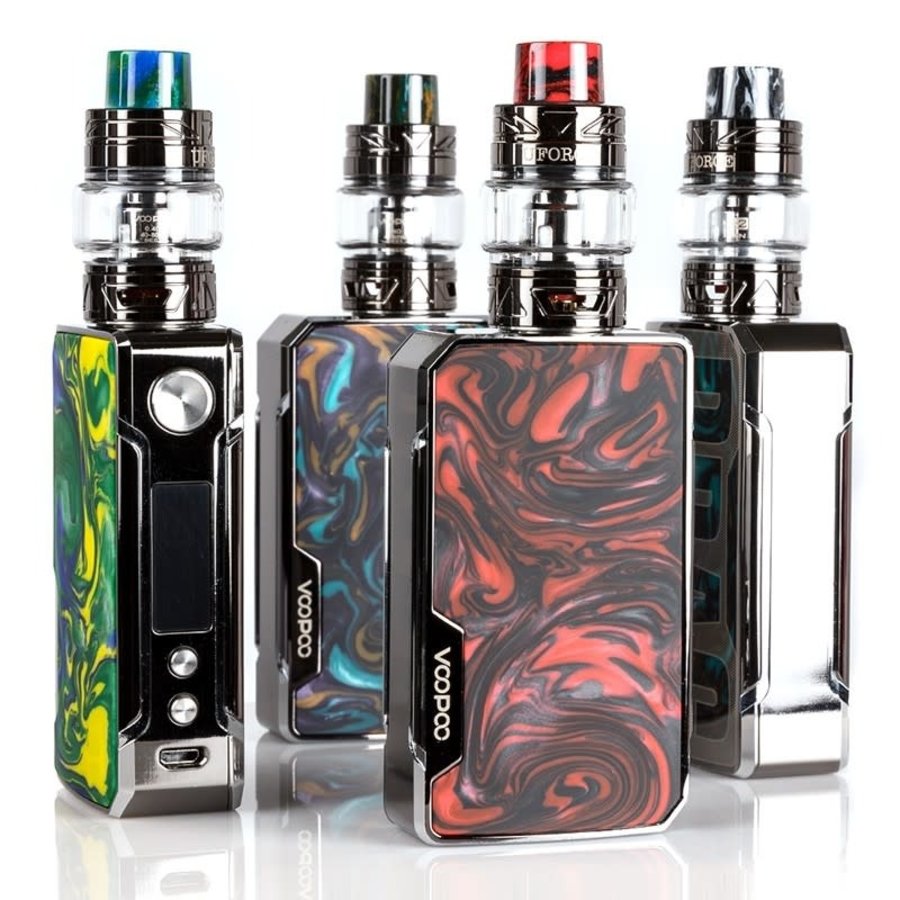 The Uforce T2 is an slightly updated version of the old school Uforce, now with a bubble glass for excellent all round capacity of 5ml. It also still retains its quality performance, and has a ton of coils available for any style of vape!

More Voopoo Drag Series Kit just visit this link:Voopoo Drag Kit